I always succeed in posting about films that are already out of the gossip mill. The rave about Miracle in Cell No. 7 could be dated from months back and yet here I am talking about it despite the rest of the world having seen it. But who cares? 🙂 The film is too good to be ignored.
Miracle in Cell No. 7 (7번방의 선물) 
Genre: Melodrama, Comedy, Family, Korean
Director: Lee Hwan-kyung
Year: 2013
Miracle in Cell No. 7 is about a mentally impaired dad who is falsely accused, imprisoned and sentenced to death for the rape and murder of a young girl. Yes, it is heavy drama but it has the consistent lightheartedness that will make you hope that he might have the chance to be free after all.
I don't know how East Asian film directors manage to do it; but they're masters of cooking a fine mix of lampoon, epigrams, and heart-pinching drama that makes audiences torn between laughing and grieving. It's hard not to love the characters in this movie; and my personal favorites are the inmate gang leader + the irate sentry who made the "Jean Valjean" reference.
The movie feels like La Vita è Bella – both Miracle and the former have so many emotions that you'd burst into a Big Bang even beside strangers. Also, in the face of imminent execution brought about by political injustice, both films indulged in family drama to show how cruel and unjust authority figures could be.
I have watched the film twice and have cried on both instances. Even on the second time, I have to pretend I'll get something so my dad won't see me wiping my eyes. When a film really makes me cry; I have to repay it with an emotional "fuck you." So fuck you Miracle for messing me up; you are an eye-flooding movie clothed in warm genuine laughs.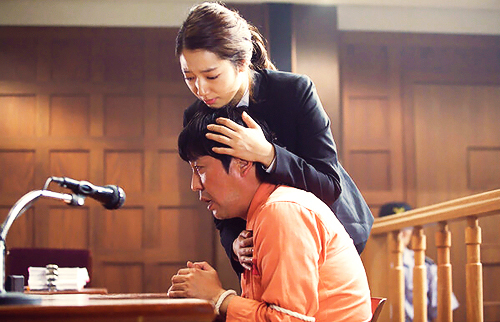 "Daddy, thank you for being my daddy."